National Nurses Week

Thank you to those who celebrated National Nurses Week (May 6-12) with us! It was an engaging week of virtual programming featuring University of Rochester School of Nursing faculty, alumni, and student leaders.
"Becoming a Wellness Warrior: How to Prepare Mentally and Stay Healthy During a Crisis" 
Susan W. Blaakman '93N, '96N (MS), '00N (PMC), '11N (PhD)
When it comes to health, we naturally focus on our physical body, yet often neglect to pay the same attention to our mental and emotional state. Join Dr. Blaakman who will share insights and tips for maintaining mental health and overall wellness in times of uncertainty. 
---
"Conversation with the Dean"
Kathy H. Rideout '95W (EdD), PPCNP-BC, FNAP
Join Kathy Rideout for an engaging conversation during which she will share updates from the school and take your questions during a discussion moderated by Nancy Dianis '85N (MS). 
---
"Nursing in Times of Crisis: Patient Care and Self Care" 
APNN Alumni and Student Panel
Moderated by professor Patrick Hopkins, DNP, APRN, C-PNP, NNP, join APNN alumni and current students for this webinar addressing the need for both patient care and self-care in the midst of medical emergencies. 
---
"The Fire this Time: Inequalities in the Time of COVID-19"
Natalie LeBlanc, PhD, MPH, RN, BSN 
While it has long been understood that wealth, race, and health are closely tied, COVID-19 has focused attention on the high human cost of social and structural inequalities in American society. This webinar will delve into the persistent inequalities that are influencing the health disparity experiences among people of color in the US during the coronavirus pandemic. 
A Proud History. An Exciting Future.
1925
The first director of nursing, Helen Wood, helps the University become one of the first in the country to offer a nursing diploma program.
1951
The Master of Science nursing degree program is created, laying the groundwork for the evolution of future clinical specialty programs.
1957
Eleanor Hall creates the Department of Nursing within the School of Medicine and Dentistry, a major step toward establishing an independent school.
1966
The Pediatric Nurse Practitioner Program forms. Its graduates help to care for a growing number of children in the community, particularly the disadvantaged.
1972
An independent School is established and Dr. Loretta C. Ford is named its first dean. She also pioneers the unification model by bringing together education, practice and research under one academic umbrella.
1973
The Family Health Nurse Clinician Program begins as one of the only master's programs in the country to prepare nurse practitioners in primary care.
1979
The PhD program— one of the first 15 in the country—admits its first students. Many others were patterned after Rochester's highly focused and rigorous curriculum.
1982
By the end of 1982, 51 nursing faculty had completed the primary care nurse practitioner program. These efforts to prepare faculty in primary care strengthened the teaching base and were influential in shaping the educational experiences of nursing students across the country.
1986
Sheila Ryan, second dean of the independent School of Nursing, says, "The University of Rochester School of Nursing is acclaimed for a successful model of faculty and practice collaboration called unification, recognized for advancing innovative nursing practices."
1989
The School is first in the country to offer an Acute Care Nurse Practitioner program, after first developing the role in the late 1970s. Its graduates are now able to use the newly state-legislated title of "nurse practitioner."
1990
The School gains a reputation for producing first rate clinical researchers who were heavily recruited as faculty. 90 percent of the students who applied for federal funding received it.
1995
A School-Based Health Center – staffed and supported by nurse practitioners from the School of Nursing— is established at East High School in 1995. Passport Health, a travel clinic which features travel immunizations and specialty vaccines, is also launched this year.
2000
Pat Chiverton is named dean for the School of Nursing.
2002
The Accelerated Bachelor's and Master's Programs for Non-Nurses accepts its first 22 students after the traditional bachelor's program ends. Today there are nearly 200 students enrolled across three cohorts.
2006
The 28,000 square foot Loretta C. Ford education wing is completed. The project included adding a 175-seat auditorium, along with new and renovated classrooms with smart classroom technology.
2007
The first student enrolls in the Doctor of Nursing Practice (DNP) program, which enables advanced practice nurses to develop and lead improvements in health care delivery while remaining in clinical settings.
2011
With support from the Robert Wood Johnson Foundation New Careers in Nursing program, the Center for Academic and Professional Success (CAPS) opens to provide support, coaching and mentoring to students.
2012
The School of Nursing is selected to provide comprehensive wellness services to University of Rochester employees. Today, the employee wellness program has expanded its reach to serve more than 32,000 individuals across seven counties in New York.
2013
The School plays a key role in helping the Medical Center become the first in the country to establish an Institute for Innovative Education, which initiates new ways to educate nurses, physicians, and other health care professionals together as patient-centered teams.
2013
The School of Nursing launches a second School-Based Health Center at the Rochester City School District Frederick Douglass Campus.
2015
A new Master of Science in Nursing Education (MNE) program is created to address a shortage in nursing faculty. In the same year, the School of Nursing's Center for Lifelong Learning unveils an online Care Manager Education Program, the first of its kind in the country.
2016
The School of Nursing landed at No. 11 among private institutions and 35th overall in the inaugural national ranking of Doctor of Nursing Practice programs compiled by U.S. News for Best Graduate Schools.
2017
Directed out of the School of Nursing, the Western New York Comprehensive Care Center for Eating Disorders launched the world's first Project ECHO® tele-education hub specializing in the treatment of eating disorders.
2018
The University of Rochester ranks among the top 30 U.S. nursing schools in research funding received from the National Institutes of Health (NIH) for the eighth time in 10 years.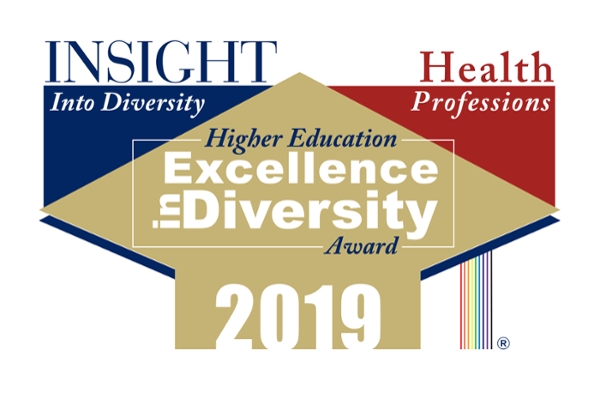 2019
For the third year in a row, the School of Nursing received the Health Professions Higher Education Excellence in Diversity Award (HEED).