Kim Arcoleo Returning to SON as Associate Dean for Research
  By Patrick Broadwater
  Monday, April 25, 2016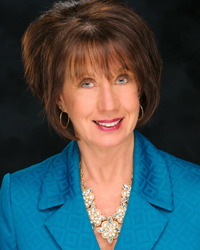 The School of Nursing has tapped an alumna as its new associate dean for research and director for the Center for Research and Evidence-Based Practice.
Kimberly Arcoleo '96M (MPH), '06M (PhD), who is currently associate dean for research and transdisciplinary scholarship and director of the Center for Women, Children and Youth (CWCY) at Ohio State University, will return to her alma mater July 1.
 "I am absolutely elated that Kim has accepted our offer," said Kathy Rideout, EdD, PPCNP-BC, FNAP, dean of the School of Nursing. "I have the utmost confidence that she's the best person to assume leadership of our research mission and take it to the next level."
An accomplished researcher specializing in health disparities in children with asthma, Arcoleo has extensive experience in clinical and social/behavioral research in industry and academia, including a 17-year stint at the University of Rochester (1989-2006). She has received numerous awards for her work, including Outstanding Researcher awards from both Ohio State and Arizona State and the 2012 Nursing Research Book of the Year from the American Journal of Nursing.
"I am thrilled and honored to be returning home to Rochester and the School of Nursing," Arcoleo said. "I look forward to being able to give back to the school by providing the vision and leadership necessary to propel the research enterprise to a position of national prominence."
Arcoleo has been at Ohio State since 2011 and played a key role in developing the CWCY. She previously served as an assistant professor at Arizona State's College of Nursing and Health Innovation, where she co-developed the Center for Healthcare Innovation and Clinical Trials and three master's degree programs. She also received a $2.5 million NIH grant in 2009, the largest individual investigator award in the college's history.
Prior to entering her academic career, Arcoleo spent a decade in FDA-regulated clinical research positions at Bausch & Lomb, Inc. She received her undergraduate degree in biology from the University at Buffalo.