UR School of Nursing Ranked No. 19 in NIH Funding
The University of Rochester School of Nursing continued its rise in the annual rankings of research support from the National Institutes of Health (NIH), jumping six spots to No. 19. The UR School of Nursing received more than $2.6 million in funding from the NIH in the 2016 fiscal year, according to data compiled by the Blue Ridge Institute for Medical Research.
The school improved its ranking for the third consecutive year and earned a spot in the top 20 among U.S. nursing schools for the fifth time in the past 9 years.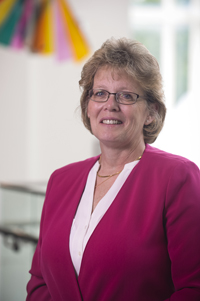 " This is great recognition of the outstanding quality and quantity of research being done by our faculty," said Dean Kathy Rideout, EdD, PPCNP-BC, FNAP, who commended the leadership of Senior Associate Dean for Research Harriet Kitzman, PhD, RN, FAAN, and Associate Dean for Research Kimberly J. Arcoleo, PhD, MPH. 
"It's a very difficult climate for researchers, because the process of securing NIH funding is so competitive. It speaks volumes about the importance and potential scientific and societal impact of our work that we've had so much success competing for these awards."
The NIH is the largest public funding source for biomedical research in the world, investing more than $32 billion annually to enhance health, increase life spans, and reduce illness and disability. The UR School of Nursing received funding for seven grants during the 2016 fiscal year, which ran from Oct. 1, 2015, to Sept. 30, 2016, in areas covering asthma self-management in adolescents; maternal and child dietary intake; HIV PreP implementation in heterosexual couples; HIV stigma and delay in health care seeking; neuroeconomic paradigm to assess fatigability in older adults; and cognitive training in older adults with mild cognitive impairment.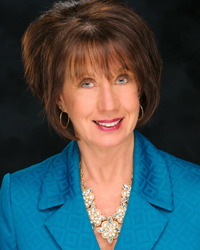 "Interdisciplinary research projects like these are fundamental to what we do and who we are," said Arcoleo. "Advancing research and scientific discovery is a core mission of the school. I'm proud of our researchers, their interdisciplinary teams, and our staff who provide critical research support, and I am thrilled to see their hard work recognized by the NIH." 
Learn more about the School of Nursing's research mission.