Alexander Lee: All-In for Mental Health
  By Nora Williamson
  Thursday, January 5, 2017
Alexander Lee has never been what you'd call a toe-dipper.
At 15, an age when most kids are just starting to probe the limits of their independence, he dropped out of school and left his home in Manhattan. Once he got his driver's license, he took off for the West Coast because he wanted to see the country. He returned to New York to finish high school, then enrolled at New York University.
At age 18, he took a job on the mental health ward at Bellevue, one of the oldest, most famous, and busiest hospitals in the nation. In five years as a psychiatric technician there, he helped manage the constant deluge of incoming patients and even fended off a Rikers Island prisoner who tried to attack him with the sharp end of a broken PVC pipe.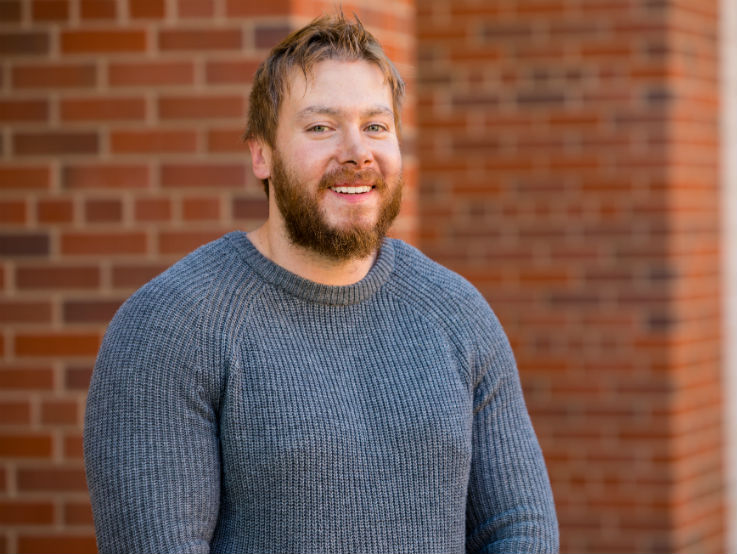 Following graduation, he worked as a psych tech at Blue Mountain Recovery Center adjacent to the Eastern Oregon Correctional Institute in Pendleton, an institution referenced several times in Ken Kesey's novel, One Flew Over the Cuckoo's Nest. When that facility closed, Lee went further west to Anchorage, where he worked with Native juveniles for the Alaska Department of Corrections.
"It's been a wild journey," said Lee.
More than a decade of experience and adventure only reaffirmed Lee's ambition to help patients suffering from poor mental health, a commitment that stemmed in part from losing his father and two uncles to suicide.
"For some kids, they're fixated on the military or something. For me, I always wanted to see what it was like to work in a psychiatric facility," he said. "It's a role that I always knew I wanted."
While he loved the pristine surroundings and the rugged individualism of Alaska, Lee knew he would have to leave to advance his career. He wanted to make the jump to psych nurse, but the only nursing degrees available in the state were four-year programs.
So, he returned to New York to pursue an accelerated program for non-nurses, choosing the University of Rochester over NYU and Columbia.
"I came here and I was really drawn in by the facilities," Lee said. "Strong Hospital really caught me off guard. I didn't expect it that it would be as good if not better than the hospitals I'd seen in New York City. This hospital can stand alone anywhere. And I loved that it was so intertwined with the nursing school.
"All of my adult life, all I've done is psych and care for people. There are very few jobs where you can leave work and say, 'I made a difference in someone's life today.' Nursing was really a no-brainer for me."
This story was originally featured in the
Fall 2016 NURSING magazine.