Clevenger Inducted as American Academy of Nursing Fellow
  By Reagan McNameeKing
  Wednesday, June 26, 2019
Rhonda "KC" Knapp-Clevenger, PhD, CPNP, CCRP, has been selected as a fellow of the American Academy of Nursing (AAN). Clevenger is among a class of 231 nurse leaders to be honored at the academy's annual meeting and conference on Oct. 24-26, 2019 in Washington, DC.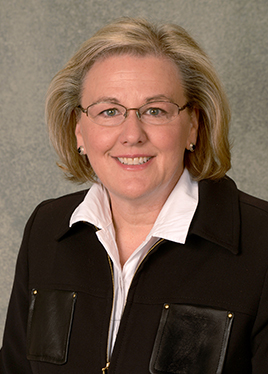 Clevenger, who is Chief Nursing Officer (CNO) at the Wilmot Cancer Institute (WCI) and an associate professor of clinical nursing at the University of Rochester School of Nursing, joins the ranks of the nation's foremost health care thought leaders. Selection criteria include evidence of significant contributions to nursing and health care, and the extent to which nominees' nursing careers influence health policies and health care delivery.

Clevenger became WCI's first CNO in 2017, overseeing nurses who work at Wilmot and affiliates. She also serves as a faculty member at the School of Nursing. Becoming an AAN fellow involves a lengthy application process that Clevenger began before she even arrived in Rochester.
"I'm grateful for colleagues here at Wilmot and URMC who have been supportive in continuing this effort once I arrived in Rochester," Clevenger said.

While Clevenger has submitted the application successfully, getting accepted is only the beginning. Academy fellows must contribute time and energy to the Academy and must work with leaders in health care toward the Academy's mission of transforming America's health system.
The University of Rochester is home to approximately a dozen AAN fellows. Clevenger will be officially inducted during the organization's annual meeting in October.