Spotlight on: Amy Amell, RN, Noyes Memorial Hospital
  By Marianne Benjamin
  Tuesday, August 11, 2020
Amy Amell, an RN at Noyes Memorial Hospital's 8-bed ICU, knew she wanted a career where she could take care of people. She planned to go to nursing school right out of high school but switched course and earned an associate degree in hospitality and hotel management at Monroe Community College.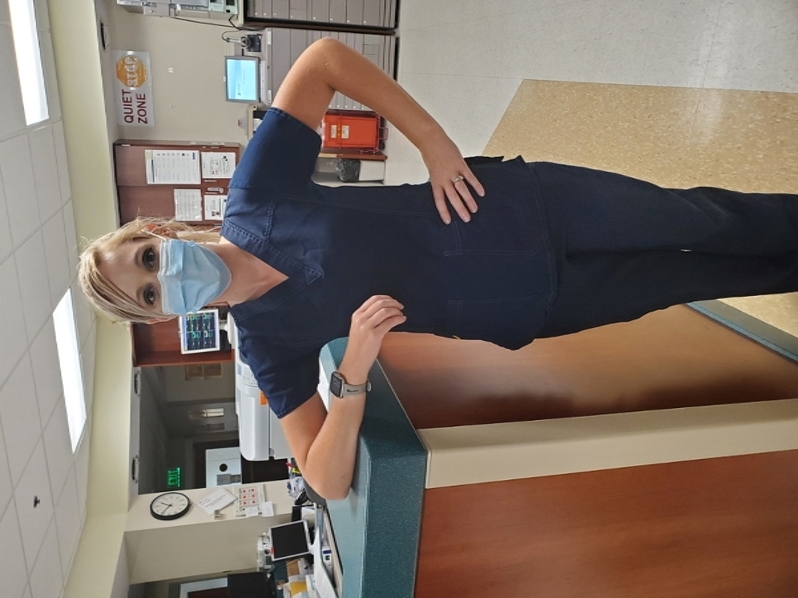 Amell soon decided that she could make a greater impact as a nurse and went back to school to pursue her nursing degree at Alfred State. The Hornell resident, who grew up in the small, rural town of Arkport, also knew she wanted to live and practice nursing in a similar place.
She worked at St. James for four years and has been at Noyes for five. "I love working at Noyes," said Amell. "It's truly a family atmosphere and a place where many nurses spend their whole careers.
"Nursing is a very rewarding profession," said Amell. "Because I work in the ICU, I often get to see dramatic improvements in patients. One day they could be intubated and very sick. But then sometimes they are out of bed the next day, and it's amazing that we can talk and laugh with them."
Because Noyes is a small hospital, Amell often finds herself helping on other floors and sometimes supervising. "Noyes is very teamwork-oriented," she said. "Everyone helps out. And it's great that we can learn about what each other is doing in other parts of the hospital."