Mary Carey Named a 'Health Care Hero' by Rochester Business Journal
  By Patrick Broadwater
  Monday, February 3, 2020
Mary G. Carey, PhD, RN, FAHA, FAAN, an associate professor at the University of Rochester School of Nursing and director of the Clinical Nursing Research Center at Strong Memorial Hospital, has been named a Health Care Hero by the Rochester Business Journal.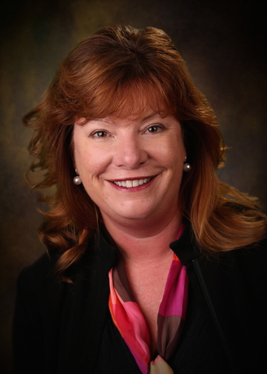 Carey was one of three honorees selected in the Nurse category. She is one of 31 award winners overall in 11 categories who will be honored during a luncheon March 19 at the Hyatt Regency Rochester. The Health Care Achievement Awards were created in 2003 to recognize excellence in honor of the efforts of those making a significant impact in the Rochester area. The awards were renamed the Health Care Heroes awards this year.
A critical care nurse by training, Carey is a highly respected researcher, educator, and mentor whose work is a key link unifying the three pillars of nursing: research, education, and practice. An accomplished researcher whose scholarly work has informed the understanding of electrocardiographic (ECG) monitoring, Carey's uncommon skill for promoting clinical research among bedside nurses and serving as a hands-on mentor for burgeoning researchers has solidified the academic-clinical partnership at the University of Rochester Medical Center and casts a vast web of influence across URMC and beyond.
Carey joined the University of Rochester in 2013 and has served as a leader through her teaching, research, and mentoring. Her research has focused on ECG monitoring to help better detect disease conditions such as cardiac arrhythmias and myocardial ischemia and infarction, as well as the ECG's use in predicting cardiac events and sudden cardiac death. With funding from the National Institutes of Health, she has improved the detection of myocardial ischemia in patients with and without heart disease.
A prolific publisher, Carey has authored more than 200 peer-reviewed and scholarly articles. Most recently, she led a research team applying cardiac monitors to on-duty firefighters in Rochester and Buffalo to evaluate whether a more pro-sleep environment would lower their average heart rate and cardiac risk.
Her years of clinical experience in a trauma ICU (in San Francisco and Buffalo) and extensive doctoral training with her mentor, Barbara Drew, RN, PHD, FAAN, a pioneer in electrocardiography, not only shaped her career as a researcher, but enhanced her ability to mentor doctoral students and help them become accomplished scientists in their own right. Carey has mentored nearly 40 student nurse scientists across the country over the past two decades as a nurse educator and she has called that her greatest contribution to the discipline of nursing.
As director of the Clinical Nursing Research Center at Strong, Carey also mentors, advises, and supports the scientific aspirations of nurses early in their careers. She is a guiding force in prompting nurses to partake in clinical research projects to improve the quality of care.
Carey is also highly involved in the management and direction of the nursing discipline and nursing faculty. She currently serves on 16 committees at the university, national and international levels. She provides peer review for six journals and is a volunteer on the wellness committee for the Buffalo Fire Department. She is a mentor in the American Nurses' Association Mentorship Program and chairs the Young Investigator Competition for the International Society for Computerized ECG. At the University of Rochester, her membership on the Board of Trustees Health Affairs Committee, Faculty Senate, Commission on Women and Gender Equity in Academia, and the University Academic Affairs Committee speaks to her respected standing among her peers.
Carey has earned numerous honors in her 30-year career, including being named a Fellow in the American Academy of Nursing (2014), Nurse of the Year, Education and Research by the March of Dimes (2012), and Dean's Excellence in Research Award (2008) by the University at Buffalo.
She graduated from UB in 1990 with a BS in nursing and earned a master's in critical care nursing from the University of California, San Francisco in 1993. She earned her PhD from UCSF in physiological nursing in 2001. She began her nursing career as a trauma ICU nurse at the Erie County Medical Center in Buffalo and later served as a coronary care unit nurse at UCSF. She also served as a nurse educator and joined the faculty as a clinical assistant professor. She returned to UB as an assistant professor in 2002 and was granted tenure in 2009.