David Goede Elected President of Nurse Practitioner Association
  By Patrick Broadwater
  Thursday, January 23, 2020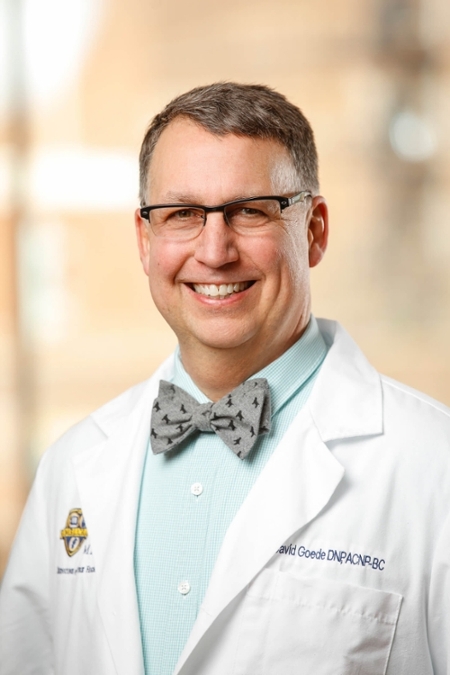 David Goede, DNP, ACNP-BC, assistant professor of clinical nursing at the University of Rochester School of Nursing and lead manager of advance practice providers for the cardiovascular service line at the UR Medical Center, has been elected to lead the Nurse Practitioner Association of New York State (NPA).
A nursing professional since 1985, Goede took over as president of the organization on Jan. 1. He represents more than 14,000 actively practicing nurse practitioners across the state.
A board certified acute care nurse practitioner, Goede obtained his associate degree from Jamestown Community College and bachelor's degree in nursing from the University at Buffalo. He received his masters in advanced practice nursing (1994) and his Doctorate of Nursing Practice (2013) degrees from the UR School of Nursing.
Goede is active in supporting and advancing the nurse practitioner profession. He has been a member of the NPA for over 15 years and has served in various board positions and leadership roles, including president of the organization's Rochester chapter.
"Each nurse practitioner should be able to practice to the fullest extent of their license," said Goede. "I am passionate and excited to represent and promote the NP profession at the regional, state and national levels."