Jones Memorial Celebrates Year of the Nurse and Midwife
  By Jim Eckstrom - Olean Times Herald
  Monday, February 24, 2020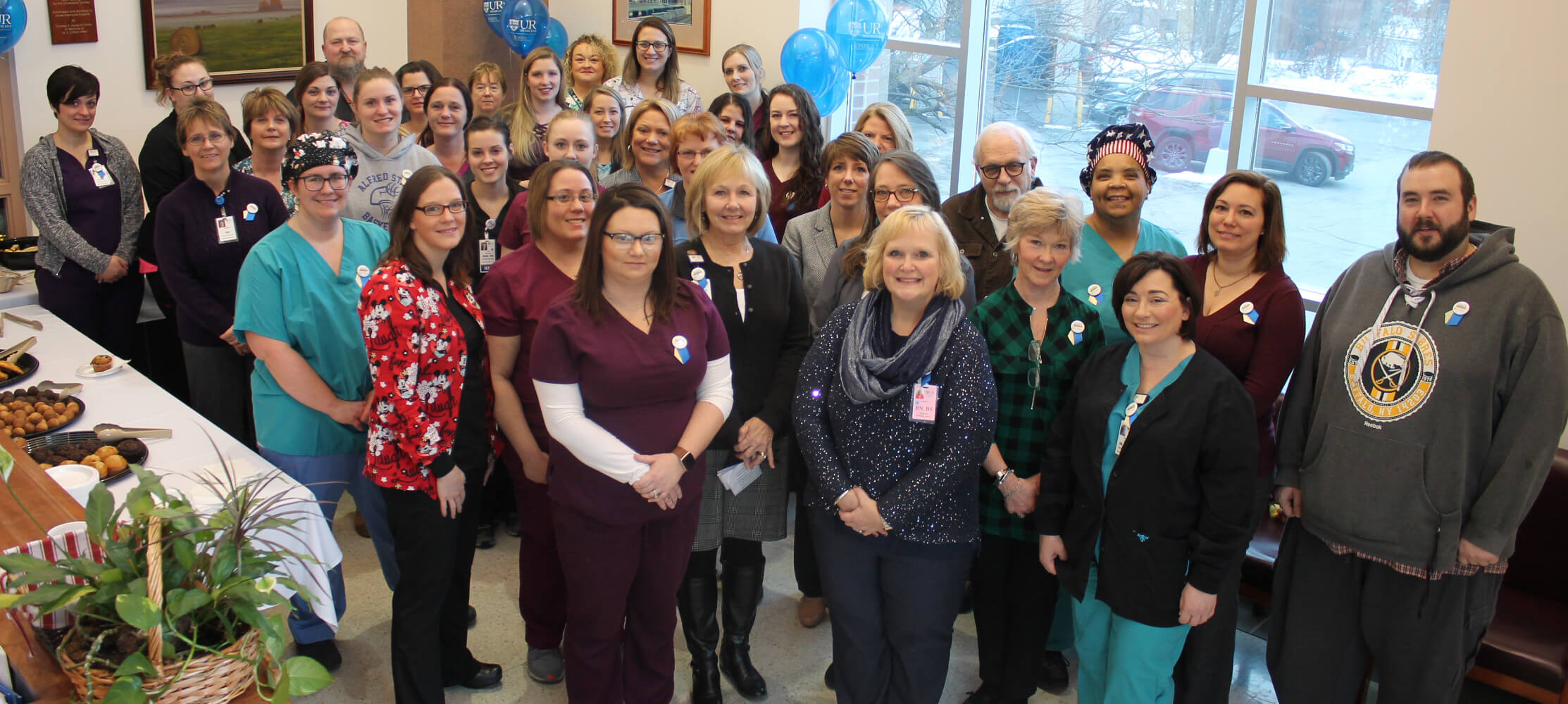 WELLSVILLE — In conjunction with the 200th birthdays of Florence Nightingale and Susan B. Anthony and the 100th anniversary of the 19th amendment, which gave women the right to vote, Jones Memorial Hospital and UR Medicine have joined the World Health Organization in celebrating 2020 as the Year of the Nurse and Midwife.
Each of the 127 registered nurses, 31 licensed practical nurses, 17 patient care technicians, two nurse practitioners and the nurse midwife received pins denoting 2020 as the year of the Nurse and Midwife.
"It's so important to focus on the vital part nurses play in health care, and to encourage future nurses to choose this field, which offers meaningful and important work in a variety of settings," said Donna Bliven, chief nursing officer at Jones, and a nurse for more than 40 years.