Alumna, Former Faculty Member Establishes Endowed Scholarship
  By Patrick Broadwater
  Tuesday, December 15, 2020
For more than 60 years, the University of Rochester School of Nursing has been a central influence in the professional life of Elizabeth Kellogg Walker '62N, '73N (MS), '81 (MA), '86 (PhD). She first came to the university as an undergraduate in 1957 and retired from the SON faculty in 2016. After so many years being connected to the school, she knew exactly where she would direct the funds if she ever found herself in a position to make a substantial financial gift.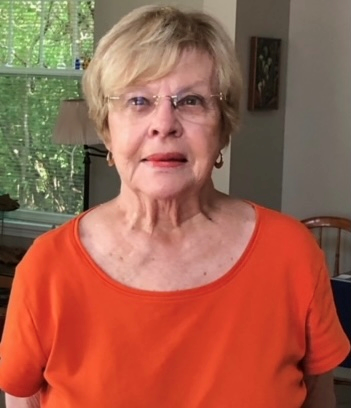 A longtime member of the Eastman Circle, Walker made a $100,000 gift to the UR School of Nursing in November to establish the Elizabeth Kellogg Walker '62N, '73N (MS), '81 (MA), '86 (PhD) Nursing Scholarship.
"The University has been a very important part of my life, from my days as an undergraduate on River Campus to nursing school and the many degrees I received there," said Walker. "I was very proud to be a faculty member there, and I believe I contributed to students' growth and the profession of nursing.
"I've always been proud of the University of Rochester and this is about giving something for future generations. I'm very happy with this."
Walker has had a long and distinguished career in nursing and education. She was formerly chair of the UR School of Nursing's Division of Health Care Systems and was director of the start-up joint MSN/MBA program with Simon School in the late '80s and early '90s. She went on to serve as dean of nursing at SUNY Institute of Technology, retiring as dean emerita in 2000. She returned to the UR School of Nursing in 2002 as a part-time assistant professor of clinical nursing and mentor for the Center for Academic and Professional Success. 
When determining the structure of the scholarship, Walker intentionally left it unrestricted, which will allow the school to annually award funds to students enrolled in any of its academic programs.
"As a former dean, I know that flexibility helps a great deal in offering scholarship support," Walker said. "I told Kathy Rideout, 'I want you to be able to use this to go get that star student you want.'"