UR School of Nursing to Launch New Acute Care Pediatric NP Program
  By Patrick Broadwater
  Thursday, December 17, 2020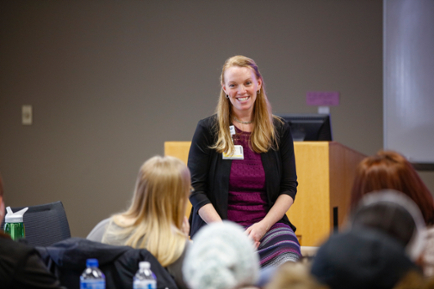 The University of Rochester School of Nursing is set to launch a new Pediatric Nurse Practitioner (PNP) Acute Care program, its latest groundbreaking initiative in a history of transformative nurse practitioner education.
The one-year post-master's certificate program, slated to begin in the fall of 2021, is the first of its kind in New York State. It focuses on caring for children of all ages with complex, acute, critical and chronic illnesses, disabilities, or injuries, and prepares students to deliver high-quality advanced nursing care that restores health, prevents complications, and assists patients and families in navigating rapidly changing health care environments. Program graduates will be well-prepared to work in a variety of clinical settings, such as pediatric intensive care units, emergency rooms, urgent care departments, trauma centers, and pediatric specialties such as cardiology, pulmonology, and neurology.
The UR PNP acute care post-master's program is a critical addition to the advanced practice specialties available to nurses, not only in Rochester, but across the region. Nationwide, there are only 42 acute care PNP programs recognized by the Pediatric Nursing Certification Board.
The UR Nursing program was developed by a small group of specialty pediatric faculty, led by Erin Baylor, DNP, RN, PPCNPBC, ONP, who will be the specialty program director. The team also included Elizabeth Cole, MS, RN, ACPNP-BC; Andrew Wolf, EdD, RN, AGACNP-BC; Craig Sellers, PhD, RN, AGPCNP-BC, GNP-BC, FAANP; and Margaret Carno, PhD, RN, PPCNP-BC. It will consist of a mixture of online courses and on-campus intensives. Students will be required to complete two semester-long courses of 6-9 credit hours each, which include a lab and clinical hours.
Requirements for the program include a bachelor's degree in nursing from an accredited school of nursing, a graduate degree (master's or doctoral) as a pediatric nurse practitioner, and RN licensure. The application deadline for the program is April 15, and a limited number of students will be accepted into the program each fall.
For more information on the program and application requirements, please visit the Post-Master's Certificate Programs webpage.