Spotlight on: Tonya Reisman, RN, Registered Nurse Case Manager, Jones Memorial Hospital
  By Marianne Benjamin
  Wednesday, September 9, 2020
Tonya Reisman had a nine-year career as a certified optician at a Walmart Vision Center before she even thought about becoming a nurse. Everything changed when her grandmother became ill.  "My grandmother was my best friend," she said. "I took care of her every day until she passed away."
Reisman comes from a family of nurses and when her aunt saw what a compassionate caregiver Tonya was, she told her, "You should go to nursing school. If you don't go and get the information, I am going to get it for you!"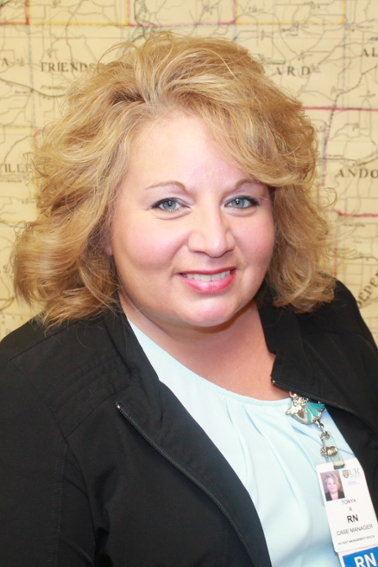 So Tonya decided to give it a try, gaining acceptance to the nursing program at Jamestown Community College a. The wife and mother of three lived on a farm and found it difficult at first to juggle classwork, as well. "But I am not a quitter," she said. Her first semester went so well that she was recommended to become a tutor in the learning center.
After earning her RN she worked for several years at Bradford Regional Medical Center in med/surg, as a floor nurse and charge nurse. She also joined the ICU before she went to the Rehabilitation Center in Olean to care for individuals with disabilities.  She took time off to care for another sick relative before taking her current positon, a case manager at Jones Memorial Hospital.
"I never had a nursing job I didn't love," said Reisman. "And the case manager job is even better than I could have imagined. It's a different type of nursing but with the same goals – ensuring that patients have what they need to get well and stay well."
Reisman is primarily an Emergency Department case manager, a new position created by the hospital that Reisman has helped to evolve, and the hospital and patients are seeing the benefits. Since she has been at the helm, unnecessary ED visit numbers have dropped as she helps patients find PCPs, home care, and other options.  "I work closely with primary care doctor care management team to assure continuity of care," said Reisman.
Although the Portville resident didn't start her career as a nurse she can't imagine doing anything else. "Every nurse I know is a genuinely caring person," she said. "You have good days and bad days but at the end of the day if you helped someone, even by just being there, it is all worth it and fulfilling."
"Being a nurse allows me to be the best version of myself. It doesn't get any better than that."