Blaakman, Rotondo Elected Distinguished Fellows of National Academies of Practice
  By Patrick Broadwater
  Wednesday, March 4, 2020
Two University of Rochester School of Nursing faculty members have been accepted into the prestigious National Academies of Practice (NAP) in Nursing.
In recognition of their outstanding professional achievements and contributions to the field of nursing, Lydia Rotondo, DNP, RN, CNS, and Susan Blaakman, PhD, RN, NPP-BC, will be formally inducted as Distinguished Fellows at the nursing academy's annual meeting in San Diego, March 12 to 14.
NAP is a nonprofit organization founded in 1981 to advise governmental bodies on health care. Distinguished practitioners are elected by their peers from 14 different health professions to join an interprofessional group of health care practitioners dedicated to supporting affordable and accessible health care for all.
Rotondo, an associate professor of clinical nursing, has directed the UR Nursing doctor of nursing practice program since 2014 and was named associate dean for education and student affairs in 2015. In that role, she works closely with program directors, faculty, and students to meaningfully respond to emerging educational needs to meet the health care workforce demands of the future.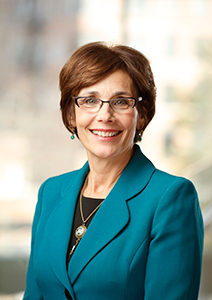 Rotondo has become a national contributor to the dialogue on DNP education. She spearheaded the creation of the highly successful DNP Summit, a daylong workshop hosted by the UR School of Nursing featuring speakers from across the country discussing the future of the DNP and DNP-prepared nurses, and has published on DNP clinical scholarship, as well as presented nationally on several DNP-related topics. She was also selected as a 2018 Leadership for Academic Nursing Fellow by the American Association of Colleges of Nursing.
A former surgical critical care staff nurse, Rotondo has also served as a nurse manager, nursing supervisor, nurse consultant, clinical nurse specialist, as well as a faculty member and administrator. She is a member of Sigma Theta Tau, American Nurses Association, National Center for Interprofessional Practice and Education, American Conference of Academic Deans, and the Organization of Nurse Executives and Leaders. She earned her bachelor's degree from Georgetown University, master's degree in critical care nursing from the University of Pennsylvania, and a doctor of nursing practice degree from Vanderbilt University.
Blaakman has been a member of the psychiatric nursing faculty at the UR School of Nursing since 1999. She has taught and advised students at the baccalaureate, master's, and doctoral level, and has been specialty director of the family psychiatric mental health nurse practitioner program since 2011.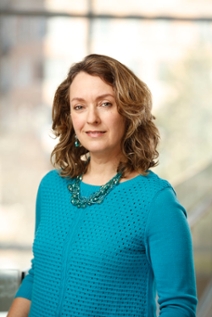 She is a nationally certified psychiatric mental health nurse practitioner and has acquired vast clinical expertise in psychiatric assessment and diagnosis, crisis intervention, tobacco dependence intervention, high-risk youth behaviors, research with vulnerable populations, motivational interviewing, and health behavior change across the lifespan.
An associate professor of clinical nursing, Blaakman has co-authored many publications and was honored with the 2013 Rochester Academy of Medicine Nursing Award for her clinical research. She also serves as a project nurse, motivational interviewing interventionist, research mentor in general pediatrics at the University of Rochester Medical Center, and a clinician in the community. Her active professional memberships include Sigma Theta Tau, the National Organization of Nurse Practitioner Faculties, the Motivational Interviewing Network of Trainers, and the American Psychiatric Nurses Association for whom she is a founding member of the Motivational Interviewing Task Force, and former co-chair of the Tobacco Dependence Council. She earned a bachelor's degree from the Honors College at SUNY Oswego and bachelor's, master's, and doctoral degrees from the UR School of Nursing.