School of Nursing Remembers Alumna and Hall of Fame Inductee
  By Ivy Burruto
  Wednesday, February 5, 2020
Nancy Melvin Taylor '86N is a legend. 
While attending the School of Nursing at the University of Rochester, Nancy became the first All-American in field hockey. She made the most goals in a single season (17), held the most career goals (50), and served as the team's co-captain for two years.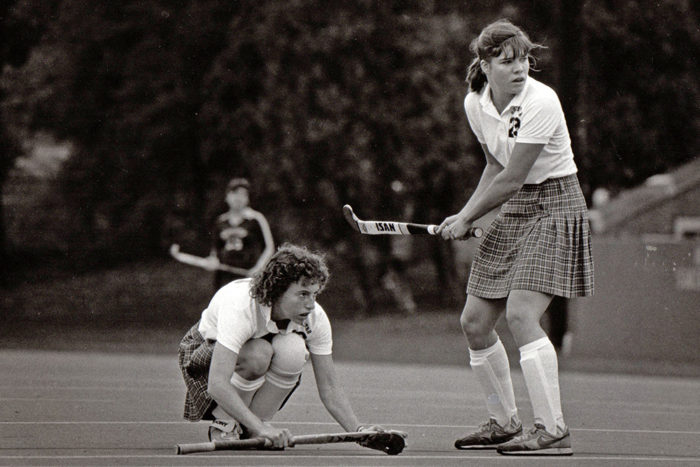 After graduation, Nancy worked in medical research in Washington D.C. where she met her husband, Kip, a lieutenant colonel in the Army who worked at the Pentagon. Kip was among the many others who perished in the American Airlines Flight 77 crash on September 11th, 2001. 
Four months after the loss of her husband, Nancy was diagnosed with Stage 4 breast cancer while pregnant with her and Kip's second child. After a long battle, she died in November 2003 at the age of 39, leaving behind two boys, now 20 and 18. 
Surrounded by close family and friends, Nancy was inducted into Rochester's Athletics Hall of Fame just three weeks before her passing. 
While Nancy's life was cut short, her legacy of triumph will always be remembered at her alma mater. The University of Rochester has launched initiatives to name the field hockey locker room in memoriam of her name and spirit. 
Support the locker naming project in honor of Nancy Melvin Taylor by contacting Terry Gurnett, associate director of athletics.