UR School of Nursing Alumna Named URMC's Chief Advanced Practice Officer
  By Leslie White
  Wednesday, August 18, 2021
Anne Swantz, '88N (MS), RN, MSN, C-PNP, was recently tapped to lead the Department of Advanced Practice, which includes the Margaret D. Sovie Center for Advanced Practice. Swantz is the new Chief Advanced Practice Officer, leading nearly 1,000 physician assistants, nurse practitioners and some midwives working throughout UR Medicine.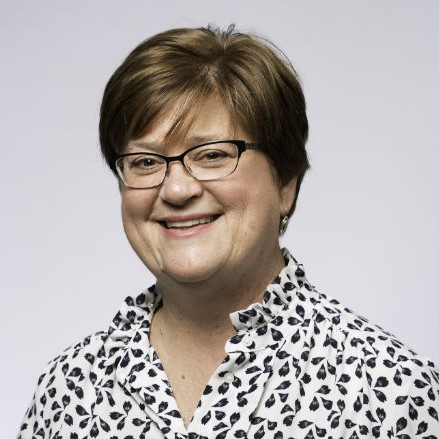 "The new department brings advanced practice providers (APPs) together to enhance understanding of how APPs are essential to providing high-quality, cost-effective patient care," Swantz said.  
She will work closely with Chief Medical Officer Michael Apostolakos and Chief Nursing Officer Karen Davis to grow the voice of APPs across UR Medicine.
"The APPs are respected and important members of the healthcare team where everyone's contribution is vital to a patient's successful outcome," Swantz said.
"We've created this department to reflect the importance of the roles of these two professional groups," said Chief Operating Officer Kathy Parrinello.
The Sovie Center was created to support the education, research and professional development for APPs. Established in 2006, it was the first APP-focused center in the country and this move to have it serve as a department is another progressive step for the institution.
Davis says this new structure is another way URMC demonstrates its leadership, because few academic medical centers have established a department for PAs and NPs. "We'll be able to attract top talent because we have a unique and sophisticated system that will support their career advancement."
Swantz has been with URMC for 41 years, starting as a staff nurse, then manager in Pediatrics becoming a Pediatric Nurse Practitioner in 1988.  She continues to practice in the Pediatric Primary Care clinic.
"Anne has demonstrated excellence in clinical practice and leadership. She is a great choice to lead our APPs," Apostolakos said.