Dean's Diamond Circle 2020 Award Bios
  By Patrick Broadwater
  Friday, March 5, 2021
Each year, the University of Rochester School of Nursing hosts the Dean's Diamond Circle dinner, a donor recognition event, which honors those that have made a lasting impact in the community. The 2020 ceremony was postponed due to COVID-19, but recipients were notified of their awards. Profiles of each recipient are featured below:
Distinguished Alumnus Award - LaRon E. Nelson, '02N, '04N (MS), '09N (PhD)
LaRon Nelson, PhD, RN, FNP, FNAP, FAAN, received the Distinguished Alumnus Award for his leading efforts and significant contributions in HIV prevention within African and African diaspora communities in the United States, Canada, and Ghana.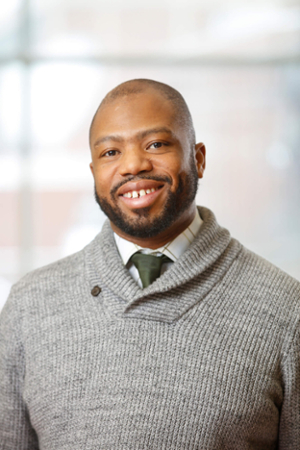 Nelson is the inaugural associate dean for global health and equity and an Independence Foundation associate professor of nursing at Yale School of Nursing. He also oversees the Office of Global Health and the Office of Diversity, Equity, and Inclusion.
At the UR School of Nursing, Nelson was an associate professor, inaugural Harriet J. Kitzman Endowed Fellow in Health Disparities and associate director of international research in the Center for AIDS Research.
Nelson's ongoing work investigates reducing the intersectional stigma in public health clinics and increasing the frequency of HIV testing among sexual minority men in Ghana.
Nelson also co-chairs the HIV Prevention Trials Network 096, a 16-city community randomized trial of a multi-level intervention to reduce HIV incidence among Black sexual minority men in the south.
Nelson earned his bachelor of science in nursing, master of science in nursing, and doctoral degree at UR School of Nursing. He completed post-doctoral education with the HIV Prevention Trials Network HPTN Scholars Program. In 2017, Nelson was named a Fellow of the American Academy of Nursing and in 2015, UR School of Nursing's Most Outstanding New Investigator. Additionally, in 2012, the Canadian government recognized him as a rising star in global health.
Humanitarian Award – Megan Reynolds, '19N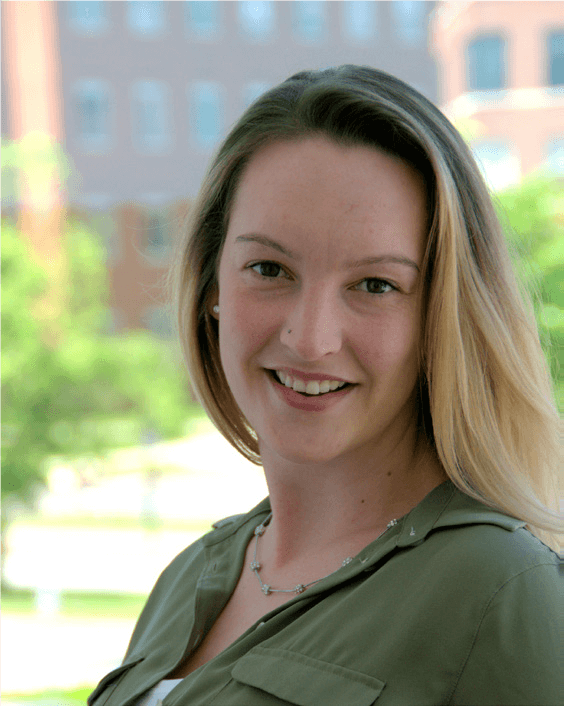 Megan Reynolds is a registered nurse in the burn trauma intensive care unit at the University of Rochester Medical Center and a near peer mentor in the Center for Academic and Professional Success (CAPS) at SON.
As a CAPS mentor, Reynolds assists students who want to improve their learning strategies, critical thinking skills, and study habits. Reynolds is also the SON Street Outreach chapter president. In this role, she has spearheaded SON's partnership with the School of Medicine and Dentistry to provide free health care to uninsured and underserved Rochester residents through UR Well Street Outreach. Additionally, Reynolds serves as a board member on the Rochester Regional Coalition Against Human Trafficking.
Reynolds earned a bachelor of science in nursing from SON in 2019 and a bachelor of science in health and exercise science from the Syracuse University School of Education in 2015. In 2019, Reynolds was awarded the Paul Burgett Nursing Student Life Award from SON.
Legacy Award- The Karch Family
Amy Karch, MS, RN, was a beloved SON faculty member whose teaching career spanned five decades. As associate professor of clinical nursing, she taught one of SON's largest and most substantive courses, pathophysiology and pharmacology, and taught thousands of students in both the undergraduate and graduate programs throughout her time at the SON.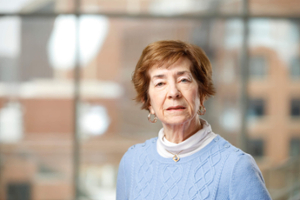 Karch authored two nursing pharmacology textbooks—Focus on Nursing Pharmacology and Lippincott Nursing Drug Guide—that are used by nursing educators across the country. She was also a regular contributing columnist to The American Journal of Nursing. Karch was a member of the National League of Nursing, the American Nurses Association, the American Association of Critical-Care Nurses, and Sigma Theta Tau.
In 2004, Karch was recognized by SON with the Dean's Award for Excellence in Teaching and the Faculty Hero Award. She received Strong Memorial Hospital's M.E. Clark Pioneer in Nursing Award in 2009 and the Josephine Craytor Education Award in 2012. Additionally, she was twice awarded a National Institutes of Health (NIH) federal nurse traineeship and received the Nurse Scholar Award from the American Nurses' Foundation.
Karch passed away in 2019. As a tribute to her commitment to SON and the nursing profession, her children, Timothy, Mark, Cortney, and Kathryn, established the Amy Karch Memorial Scholarship Fund to provide scholarship support to nursing students. Karch's vital impact lives on through her family including her children and ten grandchildren.
Legacy Award -The Andolina Family
Elaine Andolina, MS, RN, was an adored SON educator, mentor, and friend. For nearly 20 years, she was the director of admissions at SON, leading recruitment efforts and welcoming prospective students.
Andolina began her career at SON in 1996, serving as an admissions counselor and recruitment coordinator. In 1999, she joined the teaching faculty and was named director of admissions. In 2005, she was promoted to assistant professor. In 2007, Andolina co-directed the Accelerated Programs for Non-Nurses and helped to significantly increase enrollment at SON.
Andolina earned a bachelor of science in nursing from Georgetown University and a master of science in nursing from SON. In 2013, Andolina received the SON Professional Advancement Award. In 2014, the American Association of Colleges of Nursing presented her with their Graduate Nursing Admissions Professionals Annual Award for Extraordinary Service. She received the Leadership Award from the New York Organization of Nurse Executives, the SON Faculty Hero Award, and the GEM Mentor Award from the U.S. Department of Labor.
Andolina passed away in 2019. As a tribute to her dedication, the Elaine Andolina Memorial Scholarship Fund was established to provide scholarship support to nursing students. Andolina's contributions to SON live on through her family including her husband, Dr. John R. Andolina, children, Jeffrey, Mark, and Carrie, and 12 grandchildren.
Dean's Medal (2019) - Harriet Kitzman, PhD, RN, FAAN
An internationally celebrated and accomplished researcher, nurse, and mentor, Harriet Kitzman, PhD, RN, FAAN, was awarded the Dean's Medal before passing away in March 2020.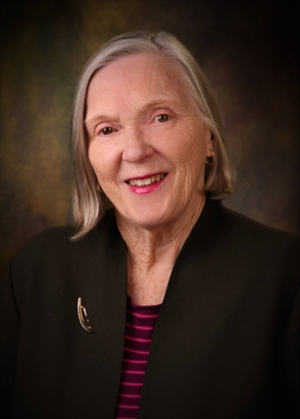 Kitzman developed the pediatric nurse practitioner program at the University of Rochester and was the first clinical chief/chair responsible for nursing services in the University of Rochester Medical Center and nursing education and research within the UR School of Nursing. Kitzman was also one of the key drivers in the development of the Unification Model.
From her early years of research, Kitzman's investigations had been related to the effects of nurse home visitations for first-time mothers and children with a prominent focus on economically disadvantaged families.
Over a 30-year research period, Kitzman found that nurse visits lead to healthier pregnancies, improve the health and development of children and help at-risk families improve their self-sufficiency. Her findings had a significant impact on both individual care and health care policy, which received both national recognition through the Nurse Family Partnership National Service Office and American Academy of Nursing's Edge-Runner Programs, and now serves more than 30,000 families in 42 states.
Kitzman earned a vast number of awards and accolades over her 45 years of service to the UR School of Nursing including the Rochester Business Journal Health Care Achievement award and the University Award for Lifetime Achievement in Graduate Education. She held graduate degrees from the University of Rochester and the esteemed Loretta C. Ford Professorship.
Dean's Medal (2020) - Patricia A. Chiverton, '80N (MS), '91W (EdD)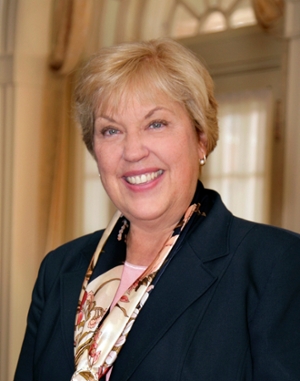 Also receiving the Dean's Medal was Patricia Chiverton, EdD, RN, FNAP, a national leader in higher education and a recognized expert in nursing entrepreneurship. Chiverton also served as dean and professor of UR School of Nursing and vice president of Strong Health Nursing.
Under Chiverton's leadership as the dean, UR School of Nursing added many new and enhanced educational programs, completed a successful $20 million capital campaign, and constructed a new education wing. Chiverton also advanced the UR School of Nursing's National Institutes of Health ranking among national nursing schools.
Chiverton's unique sense of entrepreneurship led to the development of the Center for Nursing Entrepreneurship to cultivate businesses and services to fill niches in the health care market and foster new opportunities for nursing professionals.
Chiverton's academic work has been published in more than 20 national peer-reviewed journals, and recognized through numerous awards. She was named a Fellow of the National Academy of Practice Fellow and received the Excellence in Leadership Award from the American Psychiatric Nurses Association.
John N. Wilder Award - The Patrick P. Lee Foundation
The Wilder Award—named after the first president of the Board of Trustees, John N. Wilder—honors an individual, family, corporation or foundation for philanthropic leadership which inspires an "Ever Better" world. This year's award was given to the Patrick P. Lee Foundation, which created a scholarship for students from Western New York to earn a psychiatric nurse practitioner degree at the UR School of Nursing.
As a means to decrease the mental health professional shortage, the scholarship expands access to the UR School of Nursing's online Family Psychiatric Mental Health Nurse Practitioner program to individuals from more rural parts of the Western New York region who wish to pursue mental health degrees while remaining in their communities.
A philanthropist at heart, Patrick P. Lee's passion for education and mental health have earned several awards: Philanthropist of the Year by Association of Fundraising Professionals of the Western New York Chapter; induction into St. Louis University's Smurfit-Stone Entrepreneurial Alumni Hall of Fame, and later, the Alumni Merit Award; and the Horatio Alger Award given by the Association of Distinguished Americans for individuals who demonstrate personal initiative, leadership, and the importance of higher education.