Early Graduate of UR Nursing NP Program Establishes Fund to Ensure Opportunities for Others
  By Patrick Broadwater
  Friday, June 18, 2021
Patricia Larrabee '77N (MS) was looking for a change. A recent graduate from Brockport, she had been working as a staff nurse at Rochester General Hospital when her hopes of getting a job with Monroe County were dashed by a hiring freeze.
Unsure what she wanted to do in the future, she applied to the UR School of Nursing's fledgling nurse practitioner program after reading about it in the paper. Like the majority of the population in the mid-1970s, she wasn't entirely sure what it meant to be an NP, since the role had began in the West less than a decade prior. But she soon found herself sitting at the feet of the role's co-creator, Loretta Ford, and a host of other talented faculty and students It was a life-changing experience that set up Larrabee for an exhilarating career in patient care, research, and business.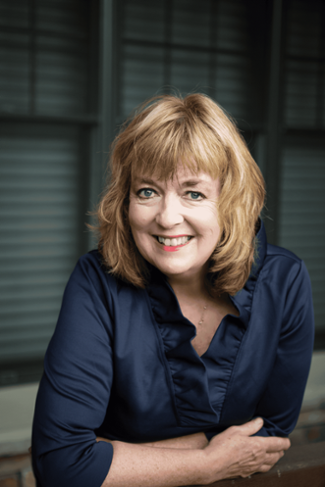 "It's funny how things happen for a reason," said Larrabee, founder and CEO of Rochester Clinical Research, who was a member of one of the school's first few graduating NP classes. "I didn't exactly know what the program was when I applied for it, but it seemed interesting, so I interviewed, and four weeks later I was in."
Well, first she got married and went on her honeymoon. Then, one week into the start of the semester, Larrabee arrived. But she immediately made lifelong friends with a tight-knit group that – tongue firmly planted in cheek – referred to themselves as the "Best & the Brightest." They very well could have been unironically referring to their faculty mentors. Not only did they learn from titans such as Lee Ford, but they also studied with brilliant young minds such as Harriet Kitzman and Mattie Schmitt.
"It was a wonderful program. We had an amazing faculty. They did a fantastic job mentoring us and teaching what we needed to know and set the stage for being lifelong learners," said Larrabee, who was honored by the school in 2012 with its Distinguished Alumni Award. "It really was a life-changing experience."
Larrabee went on to work in the Hypertension Service of the Nephrology Unit the University of Rochester Medical Center, before turning full time to research. She broke from the Rochester Medical Group in 1994 to start Rochester Clinical Research (RCR), along with Dr. Mervyn Weerasinghe and another UR SON grad, Sandra Van Camp, '74N, '76N (MS). What started as a tiny four-person enterprise now boasts almost 60 employees. RCR has conducted nearly 1,000 clinical trials and has a network of more than 50,000 study volunteers.
Among its most recent and high-profile trials are the COVID-19 vaccine trials. RCR was able to enroll enough participants to take part in trials for almost all of the vaccines that eventually hit the market. Those trials alone required an influx of staff so large Larrabee needed to renovate the 2nd floor of the old school building the firm is located in to handle the volume.
Proud to be CEO of a woman- and nurse-owned business – "It's funny in this day and age that people still make the assumption that a doctor owns the company or they're surprised when I tell them that I own it," she says – Larrabee also remains proud of her UR Nursing education. Last year she took steps to establish a lasting legacy at the school, creating an endowed scholarship fund. The Larrabee Family Nursing Scholarship will be used to assist with educational costs for students across all programs.
"There's not only a shortage of nurses, but a shortage of excellent nurses in particular. Knowing that UR Nursing graduates get a really solid skill set along with critical-thinking ability, and knowing that they make excellent nurses, I really wanted to support that," said Larrabee.
"I really just wanted to thank and give back to the folks that did such a good job educating me and make sure folks like that are around for the next generation."