NURSING Magazine: Megan Reynolds '19N Change Agent
  By Ivy Burruto
  Monday, March 1, 2021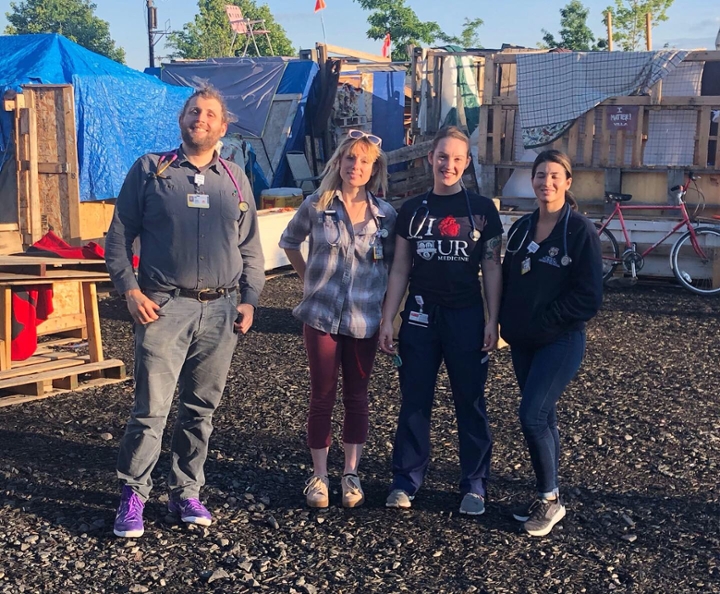 From an early age, Megan Reynolds '19N has had a passion for helping people.
"Humanitarian work has always been integral in my drive to provide health care. My earliest memory as a kid was wanting to respond to the genocide in Sudan," said Reynolds, a nurse in the Burn Trauma Intensive Care Unit at Strong Memorial Hospital who was honored by the School of Nursing in 2020 with its Humanitarian Award. "I've always known that I was going to end up doing this work in some capacity."
To maximize the impact of her work, Reynolds realized that she had to gain actual experience in health care first, which led her to the UR School of Nursing's Accelerated Bachelor's Program for Non-Nurses (ABPNN).
"I think there are a lot of people who may have good intentions with humanitarian work, but aren't bringing anything useful," she said. "I knew I needed to bring tangible change."
Read the full story here.