The Nguzo Saba: Guiding Principles for Kwanzaa and Beyond
  By Kristin Hocker
  Tuesday, December 21, 2021
As part of the December newsletter from the Council for Diversity, Equity, and Inclusiveness, we present the Nguzo Saba, the seven principles that are connected to the celebration of Kwanzaa (December 26-January 1).Yet, for several Black Americans they are also principles that are incorporated into one's daily practice beyond December.
In a conversation with Ronke L. Tapp, PhD, assistant professor of clinical psychology and assistant director of multiculturalism at the University Counseling Center, and Ashley Campbell, PhD, director of EDI Integration, Education, and Programming at the Office of Equity and Inclusion, they describe what it means to incorporate the Nguzo Saba principles as an ongoing, life practice, in addition to the significance of these principles to the celebration of Kwanzaa.


---

You may have some familiarity with the existence of Kwanzaa, however its origins and practices may be obscure. Unlike the religious foundations of Christmas and Hanukah, Kwanzaa is a secular, cultural holiday that begins the day after Christmas and lasts until New Year's Day.
It is also a relatively newer holiday, established in 1965, by Maulana Karenga, PhD, a former activist who became a professor of African Studies at California State University-Long Beach, and a prolific scholar on African and African American culture and Afrocentric philosophies.
Synthesizing the symbolism and practices of West African harvest celebrations, Kwanzaa was created in response to the aftermath of the Watts Rebellion, as a means for African Americans to connect to their cultural roots and heal their communities from the struggles of dealing with systemic racism and oppression.
The creation of Kwanzaa coincided with efforts by scholars, activists, writers, and artists engaged in movements such as the Black Arts Movement and the Black Freedom Movement, who were focused on generating a renewed sense of pride among Black Americans — a pride that had been historically and systemically eroded as a byproduct of colonization, enslavement, and centuries of institutionalized racism.
"Culture is the foundational source of a person's identity, purpose and direction." 

Maulana Karenga, PhD
These efforts to generate art, write stories that center Black characters and experiences, to work for justice, and to educate Black people about their history and culture, all laid the foundation for Black people in America to reclaim their sense of identity, their histories, their social and political agency and self-determination.
The word Kwanzaa derives from a Swahili phrase, "matunda ya kwanza" or first fruits and is framed around seven guiding principles, or the Nguzo Saba (n-GU-zo SAH-bah), Swahili for seven principles. Each day of Kwanzaa aligns to each of the principles, as follows:
Umoja (Unity) — Efforts that seek to maintain unity whether in the family, the community, or the nation (December 26);
Kujichagulia (Self-Determination) — Defining and speaking for ourselves, rather than being defined by or spoken for, by others (December 27);
Ujima (Collective Work and Responsibility) — Working collectively to build-up the community and solve problems (December 28);
Ujamaa (Cooperative Economics) — Supporting our businesses and entrepreneurial efforts so that our communities can thrive (December 29);
Nia (Purpose) — Grounding our work and collective efforts in the purpose of restoring our traditional greatness (December 30);
Kuumba (Creativity) — Generating beauty through creative and artistic endeavors that establishes mutual benefit to the community (December 31);
Imani (Faith) — Having faith in the community power to be resilient even during the struggle for justice (January 1).
While these principles are recognized as the foundation for Kwanzaa, for many African Americans these principles provide continued guidance beyond the celebration of Kwanzaa.
They establish a foundation for a lifelong practice that as Karenga emphasizes, "tell us some of the most important things in our lives, identifying a key set of views, values and practices, which we should, even must, put first in our personal and social life."
In the interest of further understanding what it means to incorporate the Nguzo Saba principles into one's daily practice, I asked my friends, Ronke Tapp, PhD, and Ashley Campbell, PhD, to share what incorporating these principles into their lives means to them. 
"It's a reminder of the commitment to yourself, your people, and your spirit. It's an everyday, lifelong, check-in about the essence of who I am," said Campbell.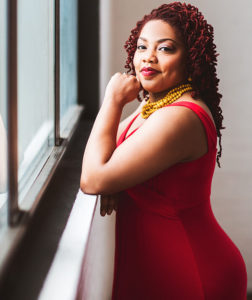 Campbell's commitment to integrating the Nguzo Saba principles includes incorporating them into her work in the Office of Equity and Inclusion and with UR's Black Alumni Network, by establishing programing that includes African American traditions.
Recently, she and her husband, Lomax Campbell, DMgt, MBA, PMP, LSSBB, RYT, along with the Black Alumni Network, sponsored a community-wide effort to provide families with traditional foods for an Umoja Karamu meal. Observed on the fourth Sunday in November, Umoja Karamu is a tradition that celebrates Black values and heritage through a communal meal, sometimes known as The Other Thanksgiving, this provides Black families a way to disengage from celebrating Thanksgiving's troubling history and association with settler colonization, yet still connect to the food traditions and opportunities to gather with family that historically connects to Black American survival. 
"These principles speak to the core of who we are."
Ashley Campbell
As part of their partnership and friendship, the Campbells seek out ways to reaffirm their commitment to functioning within the values of Nguzo Saba by checking in on their actions and decisions, asking, "Is this affirming to us? Is it speaking to our collective experience? Is it powerful?"
When organizing the Umoja Karamu meals, they sought to, "elevate and feel proud about what we can do as a community to care for us."
For Tapp, who in addition to her roles at the University's Counseling Center and the Department of Psychology, has three children whom she homeschools. She recognizes that the challenges with growing up Black in a racialized society starts from birth, thus integrating these principles not only are critical for the lessons she teaches her children, but in the daily actions and decision-making they do as a family, which then results in her children becoming increasingly culturally and collectively conscious.
"When I'm looking for something to buy, I think, is there a Black-owned business, or a minority-owned business, or a local business, or if it has to be a corporation, are they doing something good for the community."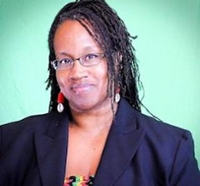 Additionally, she contributes to mutual aid groups, providing support and resources to assist the community.
She's noticed, over time, how well integrated these principles have become in her family's daily lives and practices, yet she continues to intentionally incorporate them into her children's learning activities, such as reading books from their home library that facilitate discussing the principles in practice, which has inspired her daughter to create a book blog to document these lessons.
While Tapp and Campbell live and practice these principles throughout the year, they recognize the purpose for connecting these principles to the celebration of Kwanzaa. Given that it occurs during the holiday season, many families are then able to take time-off and pause from the grind of work to celebrate Kwanzaa and reconnect to the essence and meaning of the Nguzo Saba principles.
However, both Tapp and Campbell have researched additional Black celebrations and traditions to continually celebrate the richness of Black heritage throughout the year, thus reinforcing their commitment to these principles as a lifelong practice.
"If we live by them [principles] and do them, they really do help us with our lives and our relationships with people, our approach to our work and our community, and that helps us all to heal and grow," says Tapp. 
---
 Hocker is an assistant professor of clinical nursing and the school's deputy Title IX coordinator. This story is a part of the Council for Diversity, Equity, and Inclusion's December newsletter.