NIH Fogarty-Funded Study Seeks to Boost HIV Self-Testing, Reduce Stigma for Men in Ghana
  By Gianluca D'Elia
  Thursday, September 7, 2023
For young men living in Ghana's cities, barriers such as societal stigma, discrimination and limited access to health care can make it difficult to seek HIV and sexual health services. Researchers from the University of Rochester School of Nursing and the Behavioral, Sexual & Global Health Lab are pioneering a group intervention to improve health outcomes among those who are most disproportionately affected by the HIV epidemic in Ghana.
Through a new study, funded by the NIH Fogarty International Center, researchers are introducing a group intervention program called "Lafiya" ("wellness" in the West African Hausa language) and exploring its potential to reduce stigma and increase HIV self-testing.
Led by Assistant Professor of Nursing and Public Health Sciences Gamji Rabiu Abu-Ba'are, PhD, MA, the three-year study will focus on the feasibility of Lafiya among young sexual minority men (YSMM) in urban areas of Ghana. The study earned a $619,800 Research Project Grant from Fogarty earlier this summer.
This research project also has roots in University history: Lafiya is an adaptation of Many Men, Many Voices (3MV), a culturally tailored behavioral intervention that originated in here in 1997 to promote HIV and STI prevention among Black men who have sex with men. 3MV was originally developed by the Men of Color Health Awareness Project (now known has the MOCHA Center), which is based in Rochester and Buffalo; the Brooklyn-based, now-defunct organization People of Color in Crisis; and the University of Rochester's Center for Health and Behavioral Training, now known as the Center for Community Practice.
As part of the new study, which aims to reduce internal and intersectional stigma among YSMM, a team of researchers will assess Lafiya's feasibility and evaluate its utility to positively influence behavioral change among sexual minority men across the lifespan in different geographic and socioeconomic contexts.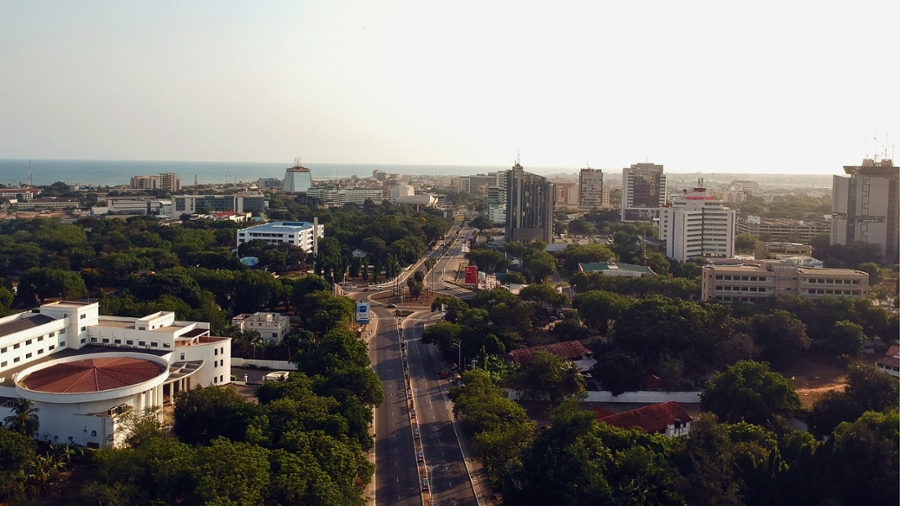 Now is a meaningful time to study HIV and sexual health in Ghana's cities, said Abu-Ba'are. It's of the most rapidly urbanizing African nations, with more than half of the population currently living in its metropolitan areas. The United Nations predicts that Ghana's urban population will grow to 65 percent by 2030.
However, about 2 of every 5 city dwellers live in slum settlements, where there is often little to no access to health care and sexual health services, in addition to other important resources.
Sexual minority men living in slums are among the hardest hit by these challenges.
"In Ghana, men who have sex with men are disproportionately affected by HIV," Abu-Ba'are explained. "For those who are living in slums, social and economic barriers can intertwine with intersectional stigma to exacerbate the risk of HIV infection and discourage testing."
"We hope that by training young sexual minority men in slums, we can improve their expertise around HIV, so they know what the risk behaviors are, and they will be able to assess themselves and know what options for prevention are best for them," Abu-Ba'are said. 
The new UR Nursing study seeks to show how building capacity for HIV self-testing, alongside addressing intersectional stigma through community partnerships and culturally relevant interventions, can increase HIV self-testing uptake among YSMM. It will also focus on ways to leverage assets, such as anti-stigma training for nurses, to reduce the stigma these men may experience in health care facilities.
The Behavioral, Sexual and Global Health Lab is led by scholars and volunteers from the University of Rochester School of Nursing and JAMA'A Action, a community health organization based in Accra, Ghana. Learn more about their work.