Recovery Houses Partnership Aims to Advance Addiction Research, Health Outcomes
  By Gianluca D'Elia
  Tuesday, August 1, 2023
A new community partnership between Recovery Houses of Rochester, the University of Rochester School of Nursing, and the URMC Center for Community Health & Prevention (CCHP) aims to improve substance use disorder recovery, sexual health, and mental health outcomes while advancing research on sober living facilities.
Faculty, Monroe County officials, and Recovery Houses staff and residents celebrated the launch of the groundbreaking collaboration, titled the Community Capital Alliance for Recovery Research (CCARR), at a barbecue on July 28.
"We recognize that addiction is not just a personal struggle, but a societal challenge that demands a united response," said Holly Ann Russell, MD, MS, medical director of CCHP's clinical and community-based programs and a Highland Family Medicine physician. "By combining the expertise and resources of our academic institution with the compassionate and holistic approach of Recovery Houses, we have the power to bring out the best in both organizations."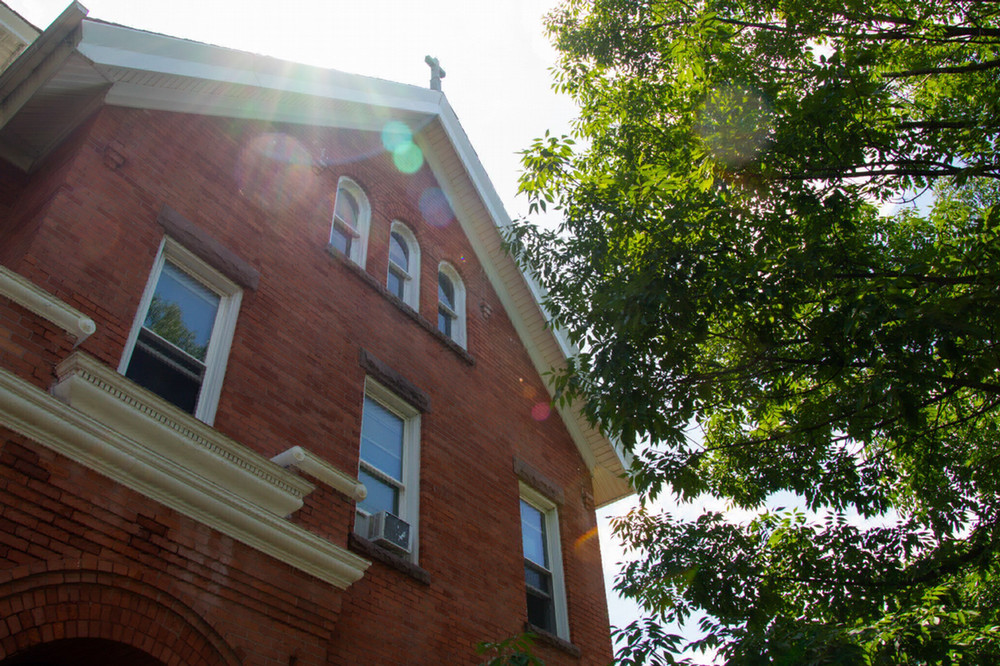 Through the collaboration, researchers hope to promote holistic, comprehensive healing; foster research and innovation in recovery, eliminate stigma surrounding addiction, and strengthen community bonds to create a unified network of recovery support and resources.
Recovery Houses of Rochester was founded about 20 years ago in response to an absence of sober living facilities for men, particularly men of color, in Western New York. The organization follows the peer-based model of recovery, through which individuals with lived experience offer encouragement and assistance to help others achieve long-term recovery.
"The social model is all about utilizing our strengths and normal abilities, and developing positive, healthy relationships," said Van Smith, Recovery Houses' founder and executive director. "This collaboration's end results will yield research demonstrating recovery housing and the social model's impact. We look forward to working together toward a common goal."
Assistant Professor of Nursing and Public Health Gamji Rabiu Abu-Ba'are, PhD, MA, the initiative's principal investigator, hopes that the CCARR's work can boost recovery housing outcomes, particularly in the Black community, and further the effectiveness of this model for treating substance use disorders.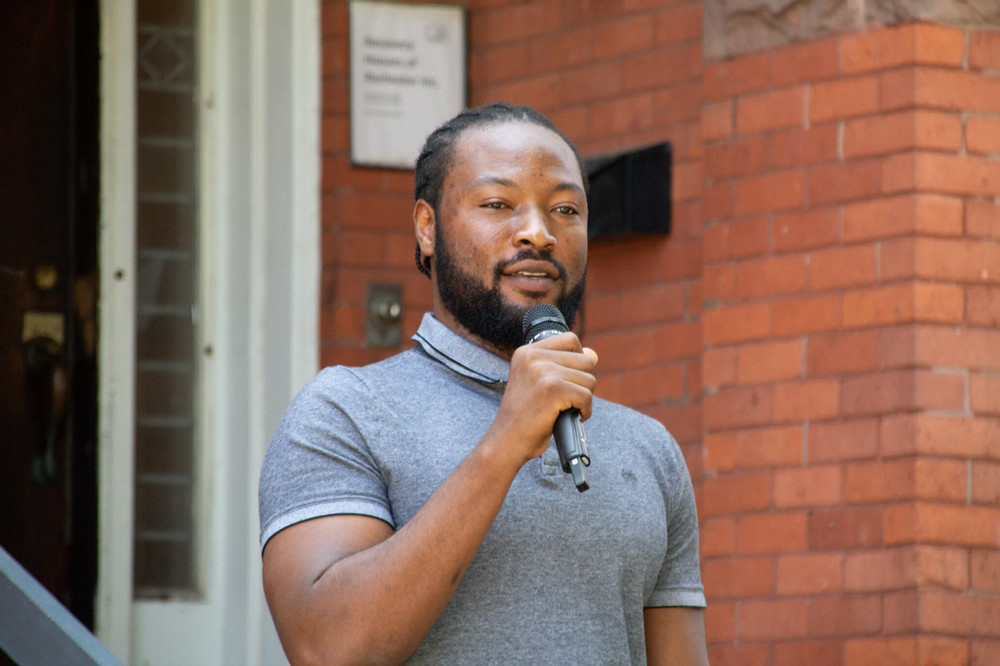 "Our intention is to understand people's lived experiences, the impact of such a community, and what it means for long-term recovery," Abu-Ba'are said. "This home provides people a space to support each other in a way that you don't find in many other places."
Over the next five years, the CCARR team seeks to increase recovery capital — or the internal and external resources necessary to achieve and sustain recovery — across New York State. Looking ahead to the future, the team is optimistic that its findings can provide best practices for ensuring sustained recovery, and play a role in advocacy for funding and policy changes.
"Every step we take in this collaboration has the potential to change lives," Russell said. "The ripple effect of our efforts will extend far beyond the individuals we directly touch."
The SAMHSA National Helpline, 1-800-662-HELP (4357), or TTY: 1-800-487-4889, is a confidential, free, 24-hour-a-day, 365-day-a-year, information service, in English and Spanish, for individuals and family members facing mental and/or substance use disorders. Learn more about local addiction services at UR Medicine. 
Categories: Community, Patient Care, Research