Student Spotlight: Natalie Lewis is Making an Impact in Mental Health
  By Gianluca D'Elia
  Tuesday, July 11, 2023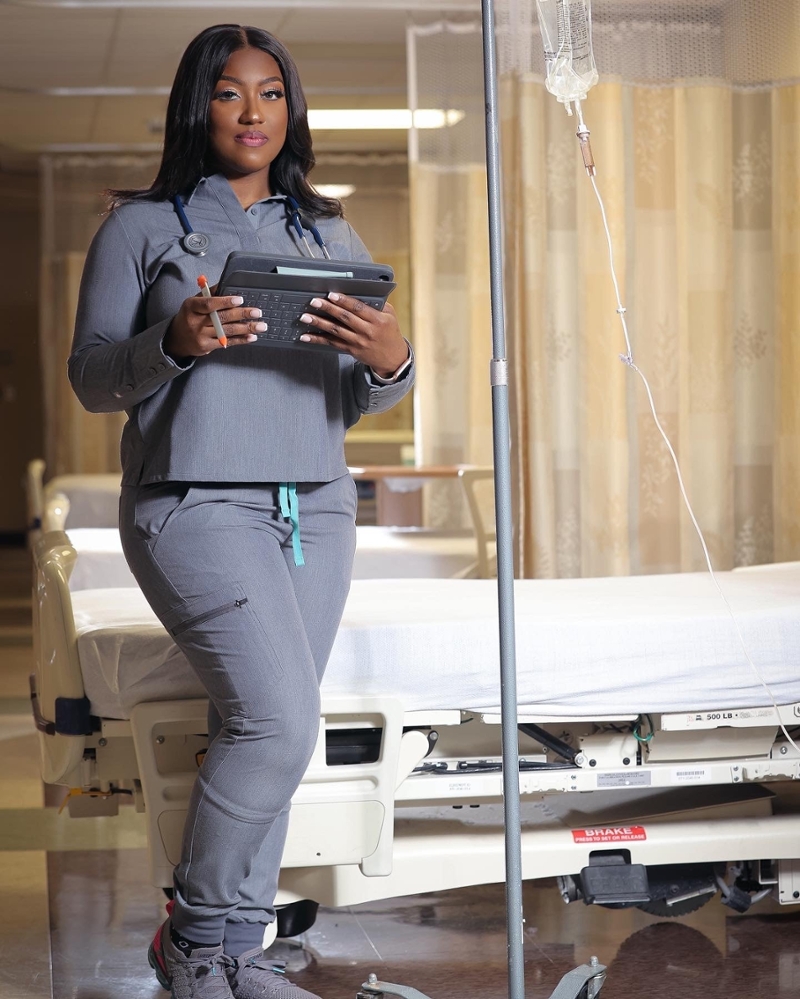 Natalie Lewis '22N is using her nursing education to make a difference in the community she grew up in.
As a registered nurse at the Monroe County Children's Detention Center and an emergency response social worker for the City of Rochester's Person In Crisis team, Lewis is devoting her professional life to improving mental health and wellness in the Rochester region.
After earning her bachelor's through the Accelerated Program for Non-Nurses in 2022, Lewis recently returned to the School of Nursing for a master's degree to further her career as a family psychiatric-mental health nurse practitioner. 
Why did you pursue nursing? 
My natural passion to help and serve others made me want to become a nurse. I wanted to do something that I can enjoy and feel good about.
What has been the best part of your UR Nursing experience? 
I enjoy the community within the school. I have developed friendships in nursing school that I feel I will have for a lifetime. My friends and I always say, "we are related by nursing school."
Throughout my entire experience, I also felt supported by my professors. The professors are amazing and made me feel like they wanted me to succeed. There was never a time where I asked for help and did not receive it. I even received additional support after graduation from Kathy Hiltunen at the Center for Academic and Professional Success when I needed help studying for the NCLEX.

What's the most rewarding part of your job?
I provide nursing care to youth offenders and juvenile delinquents. The most rewarding part of my RN role is being able to impact the youth, and having conversations with them about their current situation regarding their sexual health or behavior, and how they can make changes in the future. 
As an emergency response social worker for the city's Person In Crisis Team, I respond to mental health calls with a partner, and we are sometimes accompanied by the police. Our goal as emergency response social workers is to deal with mental health situations appropriately and connect and link people in the community with local resources to improve their situation. The most rewarding part of this role is being able to assist people in a community where I grew up.
Can you share any Rochester recommendations for students from out-of-town?
My favorite thing about Rochester is the food — Country Sweet Chicken & Ribs, and Boss Sauce is a must try on a Chicken Philly or a steak sub from Pellegrino's. Wegmans, Sal's Birdland, Kebab House, French Quarter, and Northern Nola are a must-try!
Where can you be found if you're not at work or school?
I love to see Marvel movies and create music when I have the time. I enjoy spending time with friends and family, and I love planning with my Happy Planner!
Categories: Accelerated Programs, Nurse Practitioner Programs, Alumni