Day of Giving | News | University of Rochester School of Nursing
  By Nora Williamson
  Monday, May 1, 2017
Nelissa Perez-Nazario came to Rochester 10 years ago from Puerto Rico to study microbiology and immunology. But after graduating with her doctorate and beginning her research career, she knew her passions lay elsewhere.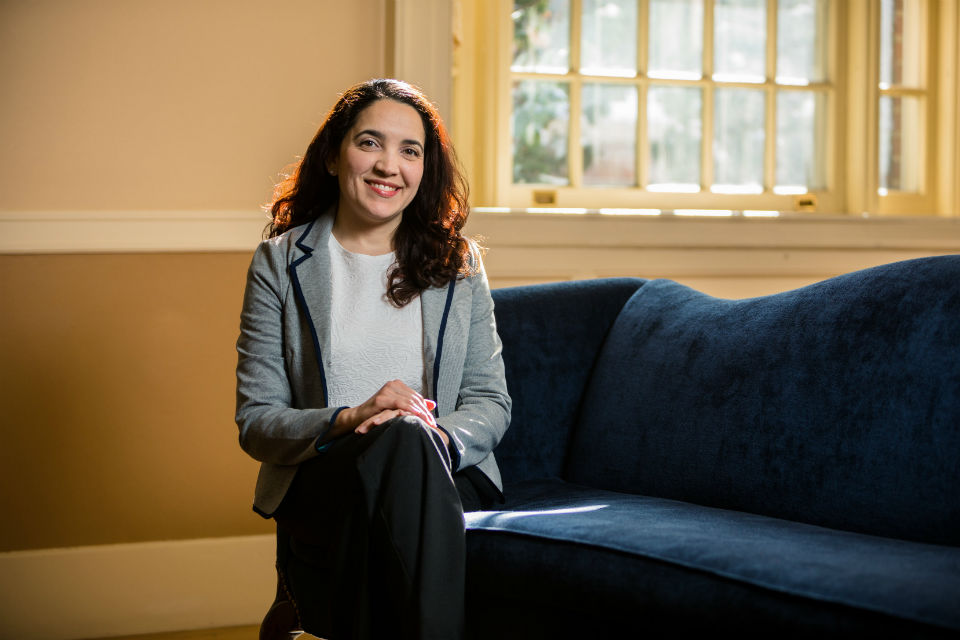 "I felt I needed more human connection, and I was constantly drawn to volunteer opportunities that focused on community health-related issues, like HIV," she said. "When I learned about the Accelerated Bachelor's Program for Non-Nurses, I immediately saw a great opportunity to acquire the skills to help people in a more direct way."
Perez-Nazario applied to the school and was chosen as one of five Fuld Scholars, who are selected based on their academic strength, leadership skills, and a strong commitment to the field of nursing. Fuld Scholars receive a scholarship from the Helene Fuld Health Trust, whose primary mission is to support and promote the health, welfare, and education of student nurses.
"I am so grateful for the Helene Fuld Health Trust and the opportunity to be in this amazing program. I would not have been able to be here if it was not for this scholarship," she said. "It has been an amazing ride since day one. I still remember walking through the doors of the auditorium for orientation day feeling terrified of the unknown. Now, I feel so much more confident in the profession I chose and in the skills I have learned."
In addition to financial support, Fuld Scholars benefit from special seminars and other learning experiences. They meet monthly with Dean Kathy Rideout, EdD, PPCNP-BC, FNAP, and Patrick Hopkins, DNP, APRN, C-PNP, NNP, co-director of the accelerated program, who help prepare them for leadership roles after graduation.
"My goals have changed thanks to those meetings. They encouraged me to cultivate my leadership skills and grow to my fullest potential," said Perez-Nazario. "My new goals are to become a family or geriatrics nurse practitioner, a professor at the School of Nursing, and at some point, I would also like to be part of a research team in the areas of health disparities and/or health literacy."
You can help prepare the next generation of nursing leaders by taking part in the Day of Giving on May 3. Click here to make a gift. A donation of any amount counts.