Rochester Academy of Medicine Recognizes UR Nursing Professor and Student
  By Ivy Burruto
  Friday, October 15, 2021
Two members of the University of Rochester School of Nursing will be honored at the Rochester Academy of Medicine's annual awards ceremony on Oct. 19.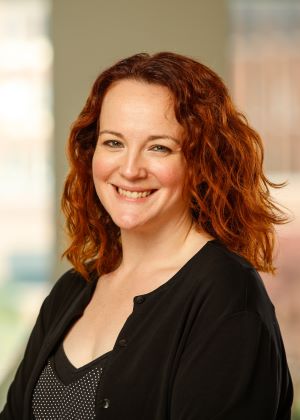 Julie Gottfried, DNP, RN, CNS, CPNP-PC, assistant professor of clinical nursing at the UR School of Nursing, and Mary Starks '17N, a student in the Family Nurse Practitioner to Doctor of Nursing Practice program, are among several colleagues and organizations, including the Rochester Black Nurses Association, who will be recognized for their accomplishments and contributions to health care within the Rochester community.
Gottfried will receive the Madeline H. Schmitt, PhD, RN, FAAN Award for Interprofessional Education. The award identifies a health care professional who has most demonstrably 'broken barriers in health care' and continues to change the landscape of health care education and practice through relaying the importance of collaborative teamwork and inclusion of patients, families, health care providers, and community partners in the delivery of the highest quality of care.
For over 21 years, Gottfried has worked in a spectrum of clinical and academic roles in inpatient and outpatient settings. She has spent the majority of her career at Golisano Children's Hospital, where she has practiced as a bedside nurse, a clinical nurse specialist, and most recently, a pediatric nurse practitioner within the Pediatric Advanced Practice Providers Inpatient Team.
Gottfried is a member of the American Academy of Pediatrics and the Nurse Practitioner Association of New York State. She is currently the vice president of the UR School of Nursing's Epsilon Xi chapter of Sigma Theta Tau International. She previously served on the Improving Pediatric Sepsis Outcomes: National Expert Advisory Committee through the Children's Hospital Association.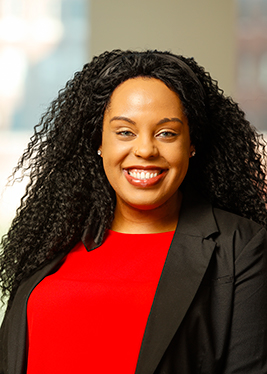 Starks will be honored with the Distinguished Service Early in Career award. The distinction honors a health care professional that is within five years of obtaining their professional degree and has already provided distinguished service in their specialty area.
At Strong Memorial Hospital, Starks works in the adult operating room as a staff nurse and preceptor, helping new nurses and nursing students develop skills and confidence in a clinical setting.
Earlier this year, Starks was selected as Nurse Practitioner Association Student of the Year for her exemplary educational excellence both academically and clinically. She is also the inaugural recipient of the UR School of Nursing's Student Diversity Engagement Award, which celebrates a nursing student's work related to diversity, equity, and inclusion.
Starks is one of the founding members of the Rochester Black Nurses Association, an organization honored this year with the Rochester Academy of Medicine's Distinguished Service in the Community award. The award credits a community-based organization with exceptional service to the community. The UR School of Nursing has been the university sponsor of RBNA since its inception in 2018. RBNA has worked with the school and throughout Rochester to help nurses succeed through mentorship and networking opportunities. The organization also provides education on various health topics, including racial disparities in the health care system.