SON Postdoc Honored with Distinguished Dissertation Award
  By Marianne Benjamin
  Thursday, June 9, 2022
Sukardi Suba, PhD, RN, CNS, a postdoctoral research associate at the University of Rochester School of Nursing, was recently recognized with the 2022 Distinguished Dissertation Award in Nursing from the University of California, San Francisco (UCSF) School of Nursing.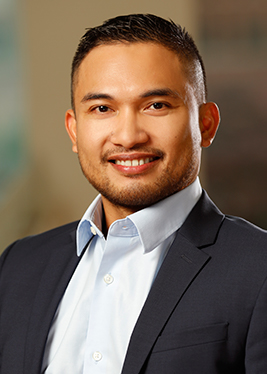 His dissertation focused on examining the clinical significance of premature ventricular complexes (PVCs) identified during continuous ECG monitoring in ICU patients and how PVCs might impact patient outcomes.
His dissertation was selected based on the criteria for its distinctive scholarliness, innovation, and important contribution of the dissertation to the discipline of nursing. The School of Nursing Student Awards Committee recognized his achievements during his years of study at UCSF as outstanding and his contributions to the nursing profession have been significant.
"It was very extensive work and I felt humbled by the recognition," said Suba. "I learned many new skills, and I am very grateful to all who helped me during the process as well as for the generous funding support I received throughout the program."
Suba joined the UR School of Nursing in 2021. He earned his PhD and his master's in critical care/trauma clinical nurse specialist from UCSF.
Categories: Research