UR Nursing Ranks in Top 25 for Best Graduate Schools
  By Nora Williamson
  Tuesday, April 25, 2023
The University of Rochester School of Nursing has been ranked No. 22 among U.S. nursing schools for its master's programs, according to the 2023-24 Best Graduate Schools guide produced by U.S. News and World Report. 
The School of Nursing's master's programs have ranked in the Top 30 for the past four years and consistently appeared in the Top 40 over the past two decades. Among its regional competitors, the UR School of Nursing is the only New York school outside of New York City to rank in the Top 25 in master's programs.
"These rankings underscore the School's continued commitment to nursing excellence," said Lisa Kitko, PhD, RN, FAHA, FAAN, dean of the School of Nursing and vice president of the University of Rochester Medical Center. "We have a talented team of faculty and staff who continuously seek new and innovative ways to teach and support our nursing students. Our goal is to produce highly-skilled and compassionate leaders, educators, and practitioners who are prepared to play a crucial role in shaping and leading the future of health care to improve patient's outcomes."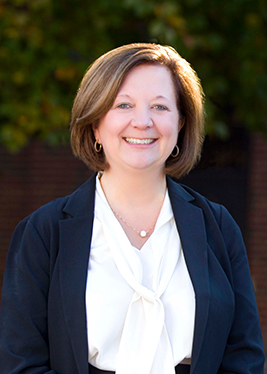 For more than 50 years, the School of Nursing has been a leading force in the science and practice of nursing at the graduate-level, with one of the oldest and most prominent nurse practitioner programs in the country. Today, the School of Nursing enrolls nearly 300 master's students across six nurse practitioner specialties in mental health, pediatrics, and acute care, as well as concentrations in nursing education and leadership. In 2021, more than 90 percent of master's students successfully passed their national certification exam on the first try. 
"This ranking is not only a recognition of our past achievements but also a celebration of the bright future ahead for our school and our graduates, said Lydia Rotondo, DNP, RN, CNS, FNAP, associate dean for education and student affairs. "Our students are exposed to cutting-edge curricula, innovative experiential learning experiences, and an incredible support system, all of which prepares them to tackle the challenges ahead and make a difference in the lives of their patients and communities."
Last year, the School of Nursing opened a $15 million building expansion which features a 20-bed skills lab, four simulation labs with high fidelity mannequins, augmented and VR spaces, and combined clinical and experiential learning spaces.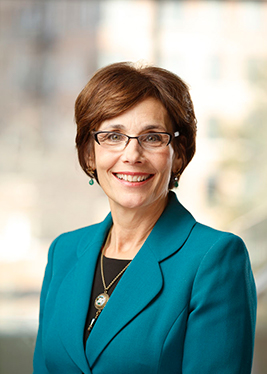 In addition to smaller class sizes and guaranteed clinical and field placements, master's students can access one-on-one faculty support on career planning, writing, or test-taking through the school's Center for Academic & Professional Success. 
U.S. News surveyed 648 nursing schools with master's or doctoral programs accredited by either the Commission on Collegiate Nursing Education or the Accreditation Commission for Education in Nursing. In total, 296 nursing programs responded to the U.S. News nursing statistical data collection survey sent in fall 2022 and early 2023.
From this data collection, U.S. News calculated the rankings based on several factors, including research productivity, faculty resources and preparation, program size, student excellence and qualitative ratings from colleagues.
Learn more about the University of Rochester's master's in nursing programs. Additional information on the nursing program rankings can be found at usnews.com/best-graduate-schools.
Categories: Nurse Practitioner Programs, Nursing Education, Nursing Leadership