Diversity
Diversity at the University of Rochester School of Nursing is a guiding philosophy of inclusiveness and respect that not only recognizes racial and ethnic differences, but diversity of gender, religion, ability, experience, and socio-economic background.
We are proud to be recognized as a national leader in diversity. In 2017 & 2018, the UR School of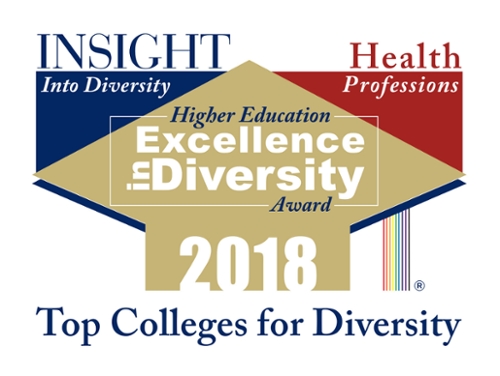 Nursing received the Health Professions Higher Education Excellence in Diversity (HEED) Award from INSIGHT Into Diversity magazine. 
Read more about the University's collaborative and wide-reaching effort to strengthen a culture of respect.
The school also features several innovative programs that contribute to and support diversity efforts on campus:
Council for Diversity and Inclusiveness
The members of the Council for Diversity and Inclusiveness (CoDI) include faculty, staff, and students from across the School of Nursing. Through formal initiatives and informal dialogues, the CoDI guides the continuing efforts of the SON community to create the most welcoming learning and working environment, and to meet the needs of all patients.
LIFT
LIFT is a student-led initiative within the University of Rochester School of Nursing designed to provide opportunities for students to engage in learning and discussions related to leadership, advocacy, and diversity.
Diversity Events
The School of Nursing, the University of Rochester Medical Center, and the broader University of Rochester sponsor dozens of seminars, lectures, workshops, and conventions every year to increase the understanding and awareness of diversity issues in health care and higher education. Check the Diversity website for upcoming events.
Contact us
The Council for Diversity & Inclusiveness is eager to hear feedback from School of Nursing students and staff on current diversity efforts and how to improve. We encourage you to complete various surveys that we circulate each year to gauge our progress and engage in open and frank conversation. Or even better, contact us directly to share your concerns or ideas:
Jonathan Wetherbee
585-275-4816
Jonathan_Wetherbee@urmc.rochester.edu