Laura Inclema, MS, RN-BC
Nurse Manager for Ambulatory Psychiatry, URMC
Health Care Management Program 2019 Graduate
"I chose the Health Care Management Program to take my knowledge of leadership, management, and health care systems to the next level. My experience at the SON has been incredibly rewarding."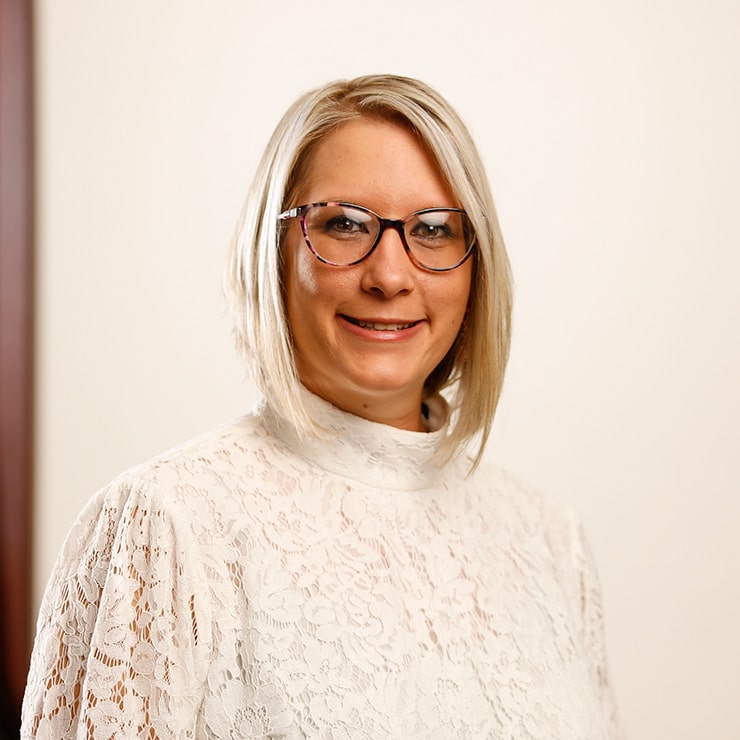 What is your nursing background?
My nursing background includes both inpatient and outpatient experience in psychiatry, as well as developing a new nursing role to lead our call center for our ambulatory behavioral health services. 
What was your experience in the program?
My experience at the School of Nursing has been incredibly rewarding. The faculty provide a supportive environment to promote engagement in both online and in class learning opportunities.
I chose the Health Care Management program to take my knowledge of leadership, management, and health care systems to the next level. Pursing the degree with both nurses and non-nurses provided different perspectives to multifaceted problems which expanded my critical thinking and problem solving abilities.
Tell us about your capstone project.
Working to deliver the highest level of compassionate, patient centered care to a stigmatized population is my aspiration. I chose to do my capstone on Evaluating the Psychiatry Call Center Integration: Taking the Unexpected Road of Persistence in the Pursuit of 'Why?' because a nursing led call center in behavioral health is a new and innovative approach to taking care of our patient population at the first point of contact. Evaluating this program provided me with the additional information needed to support the expansion of the program. 
Plans after graduation?
My goal after graduation is to present my capstone topic at the American Psychiatric Nurses Association conference in New Orleans.
Advice for future students in the HCM program?
For students considering the HCM program I would say that if you are interested in expanding your knowledge on the complexities of management and health care then this is the program for you!